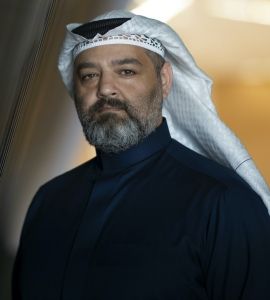 Majed Samman
مدير الفنون المسرحية والسينمائية
,
King Abdulaziz Centre for World Culture (Ithra)
Majed Z. Samman a Saudi filmmaker, producer, editor, actor. Studied computer engineering from Nippon Institute of Technology in Japan. During that time, he did a few acting gigs for tv commercials, a couple of extra acting gigs on feature films, and TV series.
Left the banking industry to work for Ithra where he heads the Performing Arts & Cinema unit, managed the production of 2 feature films, and 6 short films, and continues to pursue his deep love for arts and culture.
Currently he is producing 2 feature films, a documentary, and 2 short films due to be released within the next year.
As for the theater, he manages the complete roaster of shows to be performed at Ithra this year, and just started to work on programing the shows for next year 2023.