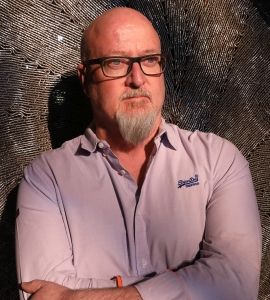 Gavin Olivier
إدارة تطوير المبيعات والأعمال بمنطقة الشرق الأوسط وأفريقيا
,
Kraftwerk Living Technologies
Gavin's career spans more than 30 years working in live events, theatre and the broader audio-visual integration industry. The last 18 years of this career have been focussed on visitor attraction markets with an emphasis on museum and cultural projects. In his role with Austrian creative technology integrator, Kraftwerk Living Technologies, he drives business development in the Middle East and is mobile between Dubai, Austria and his native South Africa.
His AV integration career started within the Electrosonic group and after almost 15 years, Gavin founded Digital Fabric, a technical design consultancy based in Johannesburg. Digital Fabric work very closely with Kraftwerk Living Technologies to deliver engineering and on-site services across the globe.
Gavin has spent the last 3+ years working on the Saudi Arabian Pavilion at Expo 2020. He led the design interface process and worked with the implementation teams right through to opening.