LED & Projection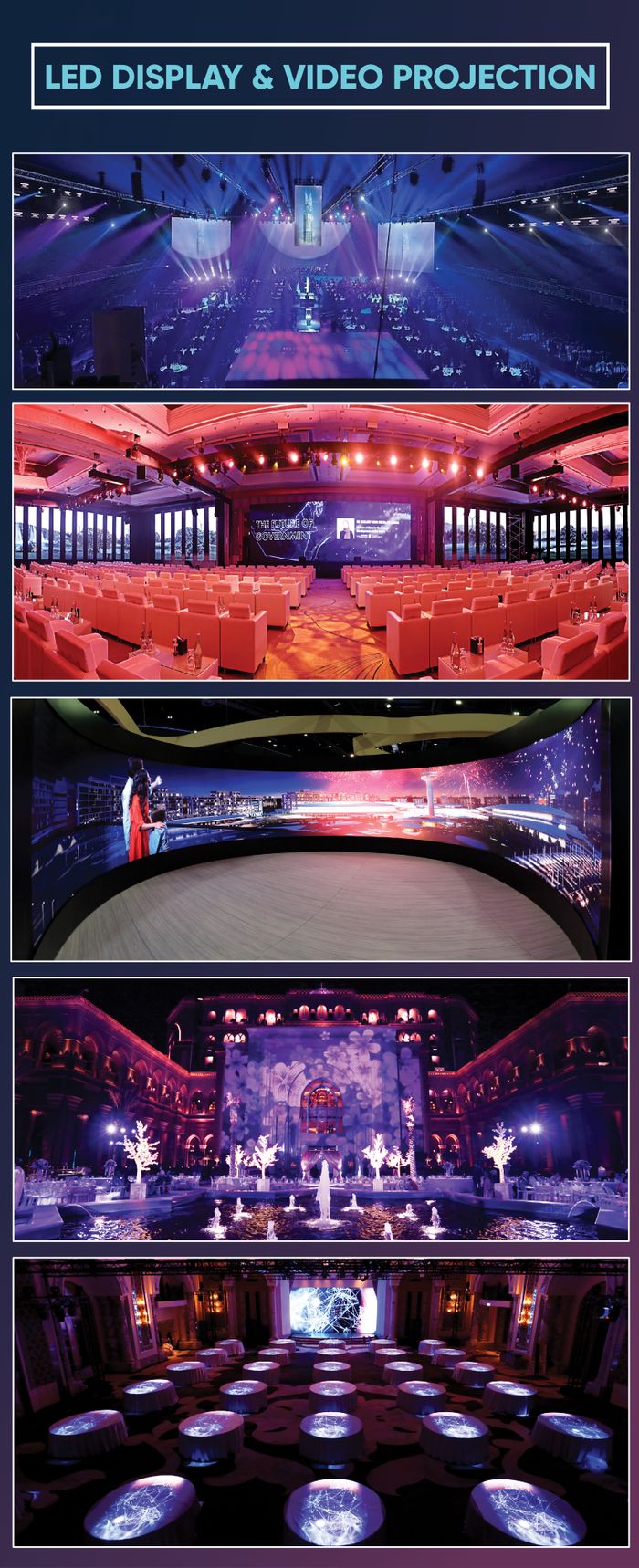 Our LED and projection services offer a range of innovative solutions to help you create a stunning visual experience for your event. Our experienced team of designers and technicians will work closely with you to understand your vision and develop a customized LED and projection plan that meets your specific needs and requirements.
We offer a wide range of LED and projection solutions, including LED walls, projection mapping, video mapping, and LED dance floors. Our team will work with you to select the right equipment for your event, taking into consideration factors such as venue size, ceiling height, and the overall design of the space.
Our LED and projection services also include installation, programming, and operation of the equipment. Our skilled technicians will ensure that all equipment is installed and programmed to the highest standards, and will be on hand during the event to operate the equipment and make any necessary adjustments.
We also provide LED and projection services for a range of events, including corporate events, weddings, concerts, and trade shows. Our team will work with you to develop an LED and projection plan that meets the specific needs of your event, whether you're looking for a subtle and sophisticated backdrop or a high-energy, immersive experience.
Overall, our LED and projection services are designed to help you create an unforgettable event that leaves a lasting impression on your attendees. Contact us today to learn more about our services and how we can help bring your event to life.