20 Feb 2023
The HYPERION range: 100 to 700W LED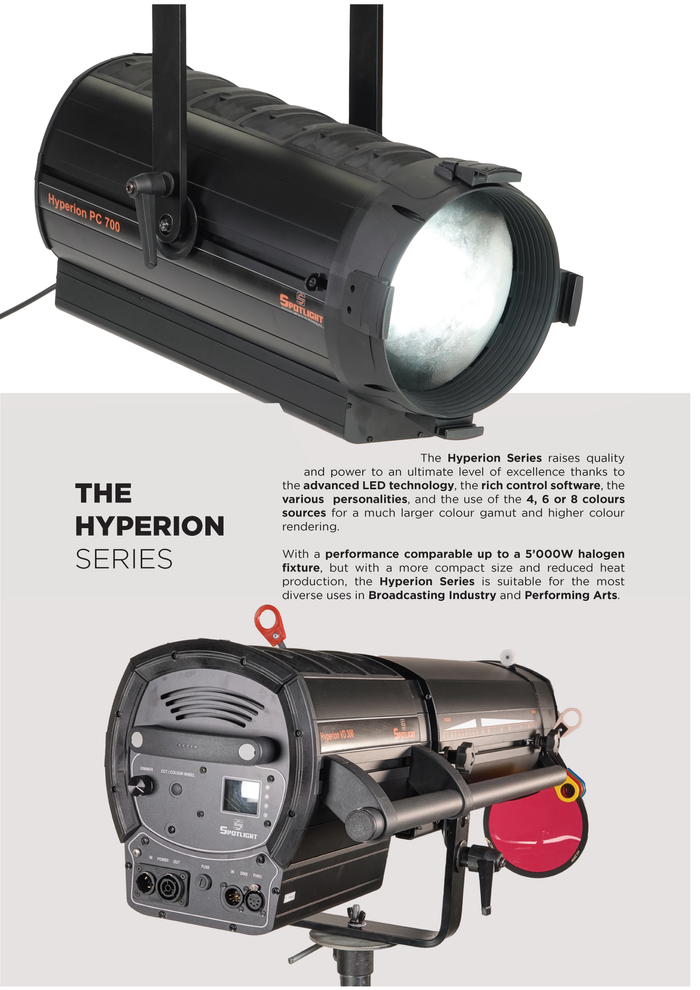 The 4, 6 or 8 colours sources technology opens up new possibilities and produces better colours than ever before.
Especially, the new generation of 6 colours LED engine generates rich saturates and subtle, theatrical pastels colours combining diodes that emit the usual primary red, green and blue colours with further sources amber, cyan and lime.
This combination allows the luminaire not only to emit a wider spectrum and with a more uniform curve, capable of producing white light with a colour temperature ranging from 1'500K to 20'000K, but gives also a minimum CRI of 94 and a maximum of CRI 97: an exceptional result, worthy only of the top of the range by SPOTLIGHT.