Humly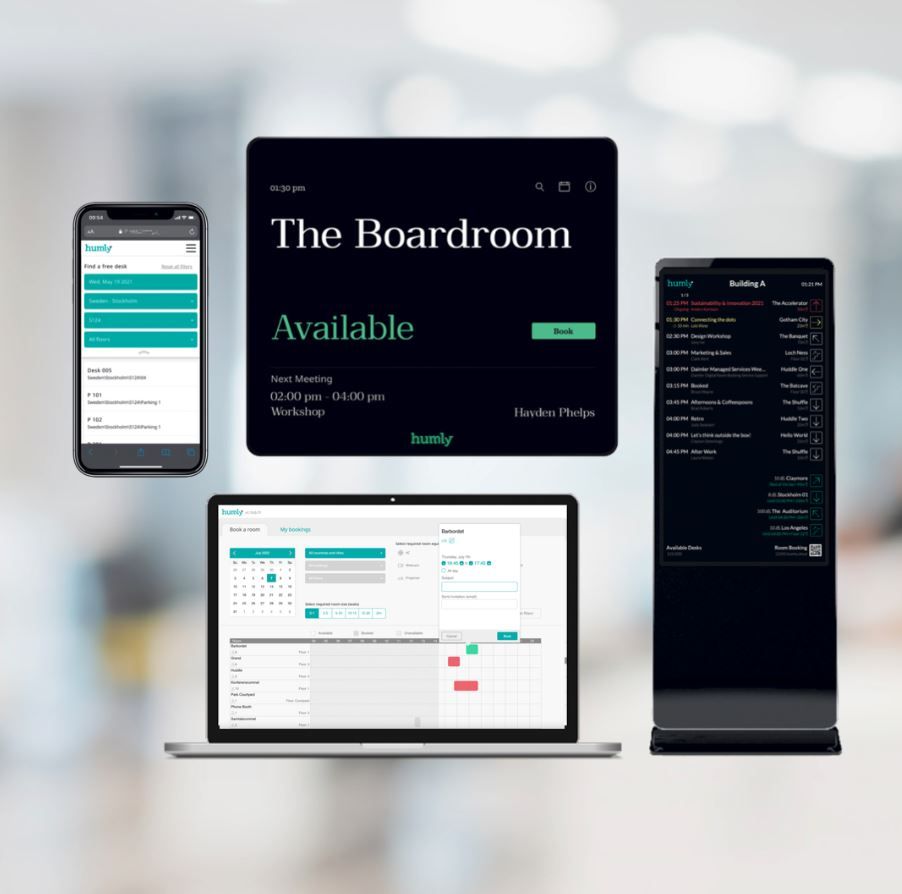 Humly Workplace Solutions
Free your mind at work!

One suite to book, manage and optimize your office spaces.
No more integration chaos or security nightmares.
Humly Workplace Solutions is an integrated end-to-end-solution with enterprise level security.
• Elegant and timeless visual design.
• No more integration chaos and security nightmares.
• Custom hardware puts you in control.

Less friction, more focus. The key to modern workplace success.