20 Feb 2023
The HALLED downlights: 85W LED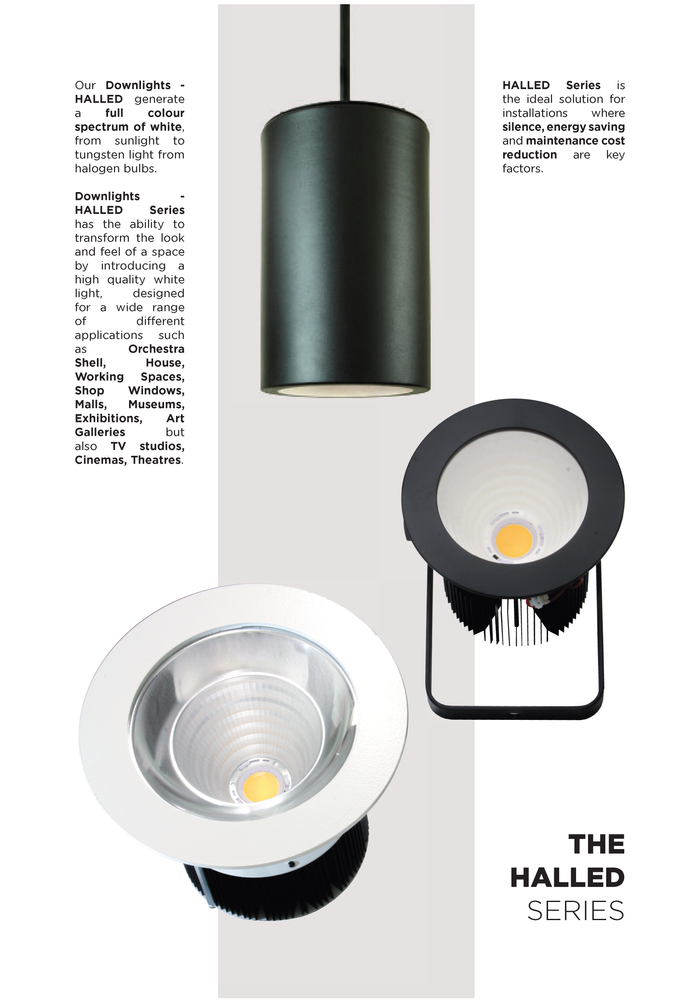 For our Downlights we choose the White Light Phosphor Technology.
Especially in Theaters and Opera Houses, the fidelity of colors, skin tones of the actors and musicians and their very expensive equipment is the absolute must.
The White Light Phosphor Technology is the only way you can generate a full color spectrum white like our sunlight or halogen light bulbs.
Thanks to this, the entire spectrum of colors visible to the human eye will be faithful to reality and also emphasized, depending on the visual result
to be obtained.