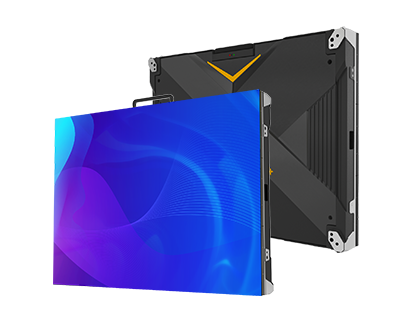 > Front / rear installation, and fully front / rear access.
> High-strength aluminum alloy die-casting structure, light weight, non-deformation, and good heat dissipation efficiency.
> Positioning pins for higher splicing accuracy.
> Cascade line transmission, generic cables to ensure stability and reliability at a lower cost.
> X/Y/Z 6-axis alignment is possible when stitching the cabinets.
> Corner protection design at the bottom to prevent damage to the LEDs.
> Power and signal redundancy optional.