BeamBrush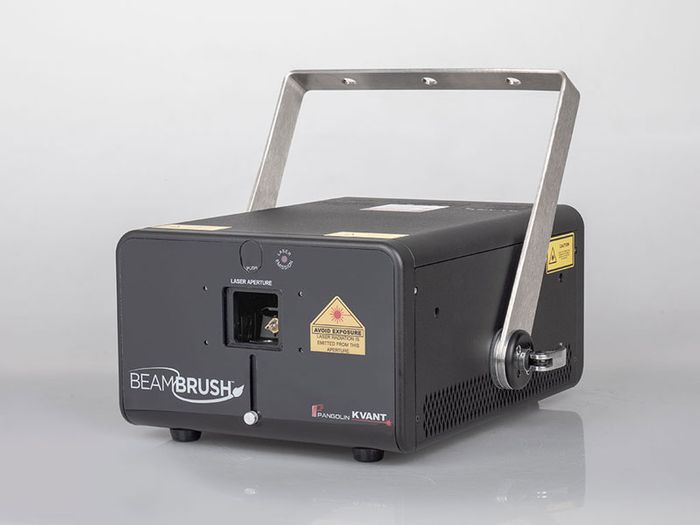 The BeamBrush projector is a professional full-colour RGB laser display system that, apart from all conventional laser effects, can also change the size of the projected beam in real-time. This unique feature makes it capable of projecting laser graphics, animations and abstracts at a whole new level.
Furthermore, this enables replicating the effects of moving heads and wash lights - making the BeamBrush laser projector suitable and effective for a much larger variety of lighting applications and with an unlimited number of gobos, as those can be programmed in the software.
Finally, the ability to change the size of the projected beam (which also changes the beam's intensity) offers a sophisticated tool for much more efficient measures when it comes to laser safety for audience scanning shows.
The BeamBrush is available in 6.8-Watt, 10-Watt, and 35-Watt versions. In addition, it comes with all the advanced features of our other KVANT projectors and is compatible with all the standard accessories.