20 Feb 2023
The Architainment range: 30 to 100W LED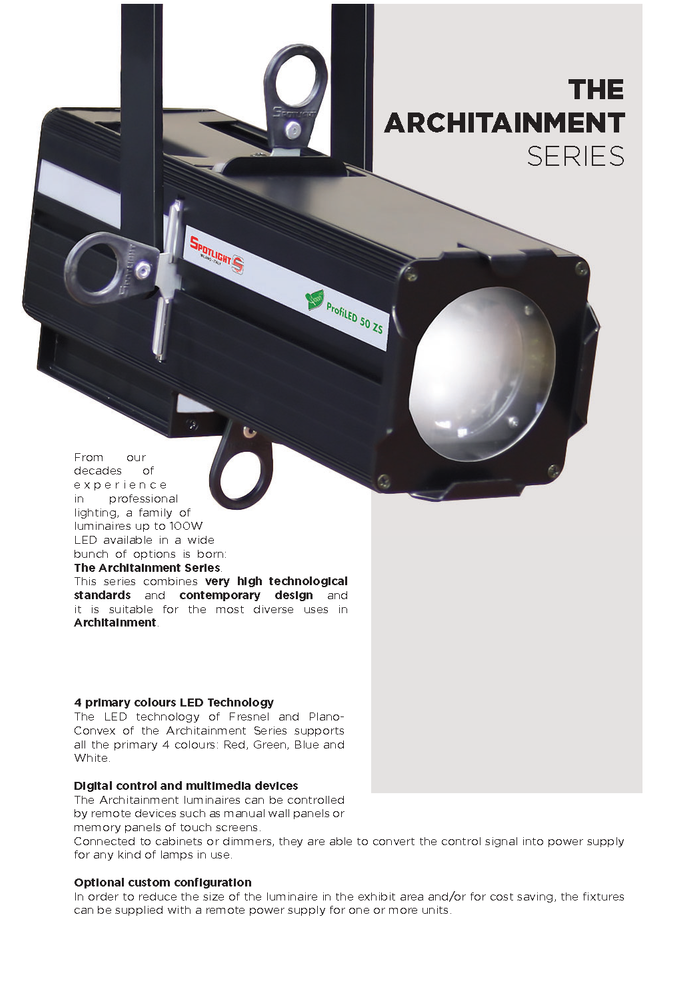 4 primary colours LED Technology
The LED technology of Fresnel and Plano-Convex of the Architainment Series supports all the primary 4 colours: Red, Green, Blue and White.
Digital control and multimedia devices
The Architainment luminaires can be controlled by remote devices such as manual wall panels or memory panels of touch screens.
Connected to cabinets or dimmers, they are able to convert the control signal into power supply for any kind of lamps in use.
Optional custom configuration
In order to reduce the size of the luminaire in the exhibit area and/or for cost saving, the fixtures can be supplied with a remote power supply for one or more units.