d&b dazzles at Dubai Opera.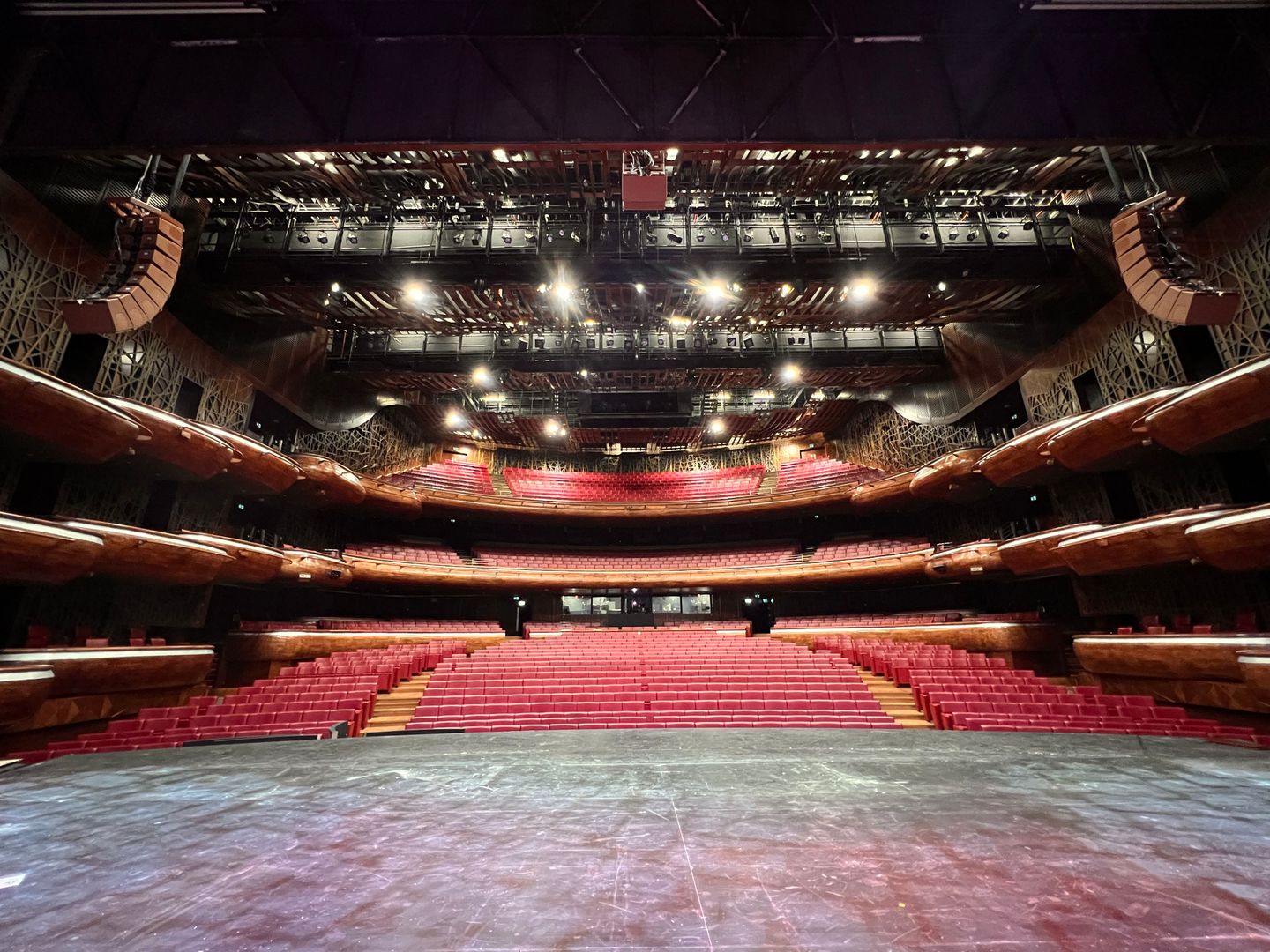 Inaugurated in 2016, Dubai Opera is the city's first purpose built, multi-format performing arts venue and the definitiveinternational destination for world class entertainment productions and events. It houses a truly unique performance space that can change its physical form to perfectly suit the needs of any type of event. State of the art mechanized systems shift the room's side boxes, walls, ceiling panels, stage, and seating wagons to completely transform the venue from opera house to concert hall to flat floor banqueting and events space, all in less than four hours.
The task of designing an appropriate audio solution fell to theater consultant and sound designer, Borneo Brown of Theatre Projects. He worked in tandem with the integrators, LSI Projects and 7Hz (formerly Lightbox Professional), d&b's distributor responsible for the Gulf states, to deliver the elaborate audio design for the space. Brown opted for a system based on main L/C/R hangs of V-Series' V12s with a flown V-SUB array. All speakers were delivered with a custom, color matched paint finish to blend seamlessly into the environment, and the system is fully optimized with ArrayProcessing. Brown's choice of system was based on a combination of factors that largely boils down to three elements: products, people and brand.
"In terms of product, it was obvious early on that we'd need a line array for the main system," observes Brown. "The briefrequired that it be removable, physically discreet, and yet able to handle as broad a spectrum of performance types as possible."
"V-Series had just been released and it was a really good in-between box - the ideal compromise between size, power and visual appearance. A smaller line array wouldn't have been powerful enough, and anything bigger would have been too visually imposing in the space. It's an excellent sounding, highly versatile cabinet and one I have specified on many occasions since". Borneo Brown, Theater Consultant and Sound Designer, Theatre Projects
In addition to the main system, there are a huge number of delay and surround speakers throughout the auditorium to ensure evencoverage, especially in the several VIP box areas at the back and sides of the hall. Brown selected a range of E-Series, and xS-Series installation loudspeakers.
Five years on and the system has stood the test of time. Jacey Linton, Head of Sound and Broadcast at Dubai Opera, was involvedin the project from the early days, as was his deputy, James Lynch. "The loudspeaker systems enable optimal presentation of many different types of performance depending on our venue configuration," says Linton.