Colorlight Wins Two Awards, Boosting Industry High-Standard Development with Technological Innovation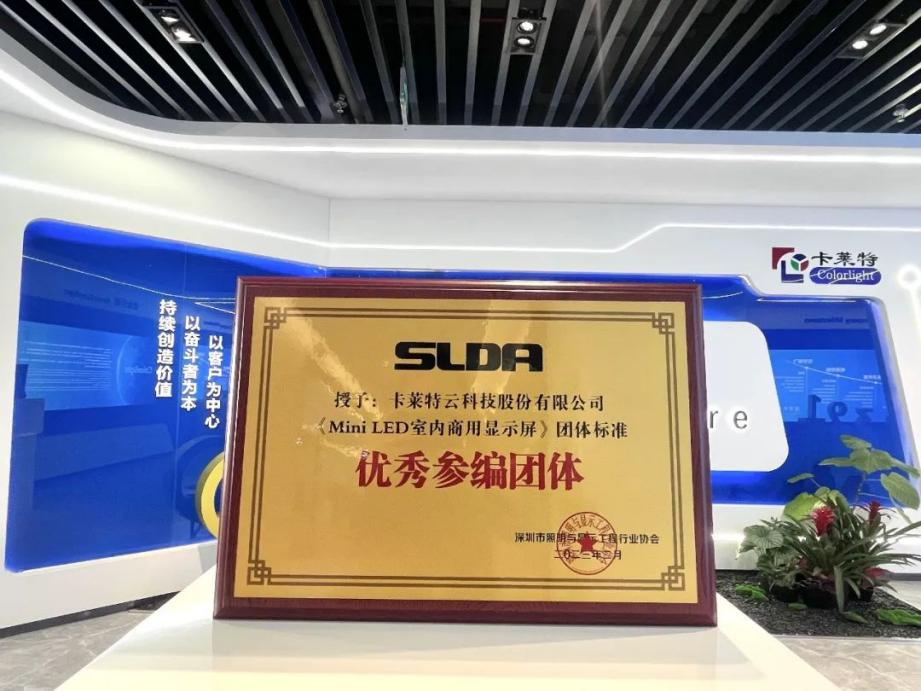 15th February, 2023 annual conference of Shenzhen Lighting and Display Engineering Industry Association (SLDA) was held at Dayhello Hotel. This conference takes the topic of"industrial clusters constitute enterprise development community which constructs Shenzhen the global photoelectricity capital with high quality". Hundreds of elites and business quests gathered here to explore the industry development of a new journey in the new era.
Mini LED indoor commercial displays"Excellent Co-write Group"
In the association standards ceremony of Mini LED indoor commercial displays, the Colorlight team was recognized as the "Excellent Co-write Group" for the solid brand foundation and high-quality products.
With the rapid development of China's new display industry, Mini LED has been applied in numerous commercial display scenarios. According to the features of the new consumer market and Mini LED commercial display, Colorlight proposes solutions such as XR virtual shooting, vehicle-mounted advertising screen and indoor Mini LED display, injecting new vitality into the display market.
"Committee Member" of Shenzhen New Display Industry Intellectual Property and Standards Alliance (SDSA)
For achievements of intellectual property work, Colorlight was elected as a "Committee member" of the SDSA, highlighting Colorlight's high-level intellectual property management and independent innovation capabilities.
Focusing on innovation and research, Colorlight seeks to build the industry's core technical barriers and obtains more than hundreds of national patents and software copyrights. After being elected as a committee member, Colorlight will continue to deepen the development of technological innovation and the vigorous construction of leading intellectual property rights.
In the future, Colorlight will keep enhancing its scientific research and innovation capabilities and optimizing the product structure system. By improving core technology development and business innovation capabilities, Colorlight aims to provide high-quality comprehensive solutions and services in the video image field for customers.