Colorlight joined AIMS as a new member during 2023 NAB Show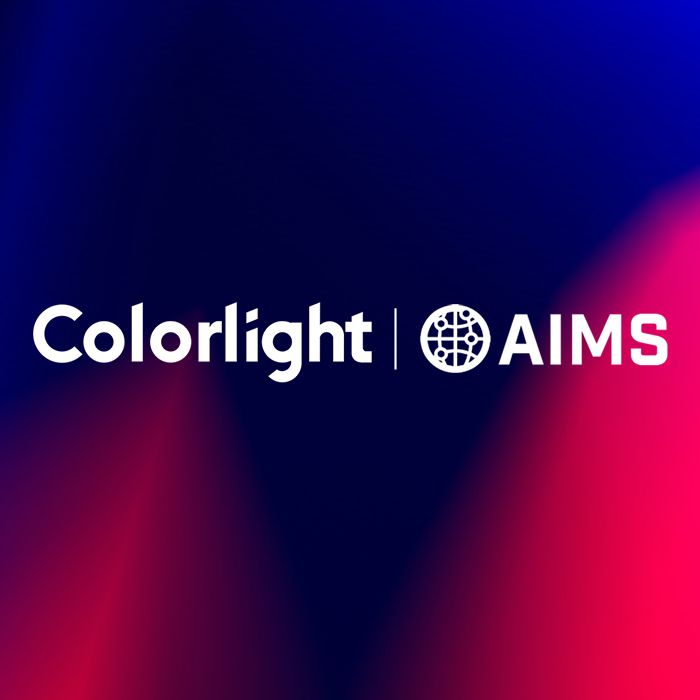 Colorlight formally joined AIMS during the 2023 NAB Show in Las Vegas. On May 4, 2023, AIMS announced Colorlight as its new member.
The Alliance for IP Media Solutions (AIMS) is an industry consortium led by broadcast and Pro AV engineers, technologists, visionaries, vendors and business executives dedicated to an open-standards approach that moves broadcast and media companies quickly and profitably from legacy systems to a virtualized, IP-based environment.
Andrew Starks, an AIMS board of directors member and director of product management for Macnica, expressed their excitement to announce Colorlight as the new AIMS member. He thinks Colorlight can help drive the adoption of IP and our IPMX proposed set of open standards and specifications in new markets with extensive IP media transport experience in both broadcasting and Pro AV applications.
"Our solutions are widely deployed in a variety of Pro AV environments, where video-over-IP is quickly becoming the prevailing infrastructure," said Jimmy He, VP of Colorlight. "With IPMX set to become the core of that infrastructure, there couldn't be a better time for Colorlight to join the alliance and help bring interoperability to a range of applications."
As a professional video solutions provider with global reach, Colorlight offers video processors, LED control systems, and media servers that have been widely adopted for live events, film and TV, exhibitions, meeting rooms, digital signage, and more. In the future, Colorlight will be committed to bringing more amazing solutions to broadcasting & Pro AV markets and work with AIMS members to solve technological challenges together.